If you guys didn't know you can save searches on The Real Real for items that you are interested in. I love saving searches for items that are on my list of items that I want, but I want to make sure I get a good deal so I keep my eye on all the NEW IN items. I keep up with this a few times a week to see what new items are being listed on the app and knowing the prices. I thought I would share with you guys the saved searches I have on my app so you can see my current most wanted items!
1. Dior Bracelet
Have you guys seen those almost friendship looking bracelets? Well, I think they are so cute and they add a great touch to make any outfit just a little bit cuter. I have been on the hunt, but they sell out so fast so I decided to add it to my saved searches.
2. Tory Burch Ankle Boots
I have my eye on a few different styles of Tory Burch boots so I decided to add boots to my search. I am also always on the lookout on Poshmark as well, but sometimes there are a little bit better deals on The Real Real and I am all about a good deal. It is also more convenient for people to sell their stuff on The Real Real since all you have to do is send it in and then collect your money when it sells.
3. Veronica Beard Blazers
I love blazers even though I am not in an office setting, but Veronica Beard is the QUEEN of blazers.  She has so many different fabrics that she uses that just make each blazer look so different even if it has the same overall design. I love how versatile they look as well. You could wear them casually out with friends or to work in the office.
4. Chloe Faye Backpacks
These backpacks were really popular a few years ago, but I was never able to get my hands on one so I am still on the search. I still love it just as much as I did when they in their peak popularity so I think I would still use it all the time. I am looking for the bigger one which is a little bit harder to find at a good price, but possible.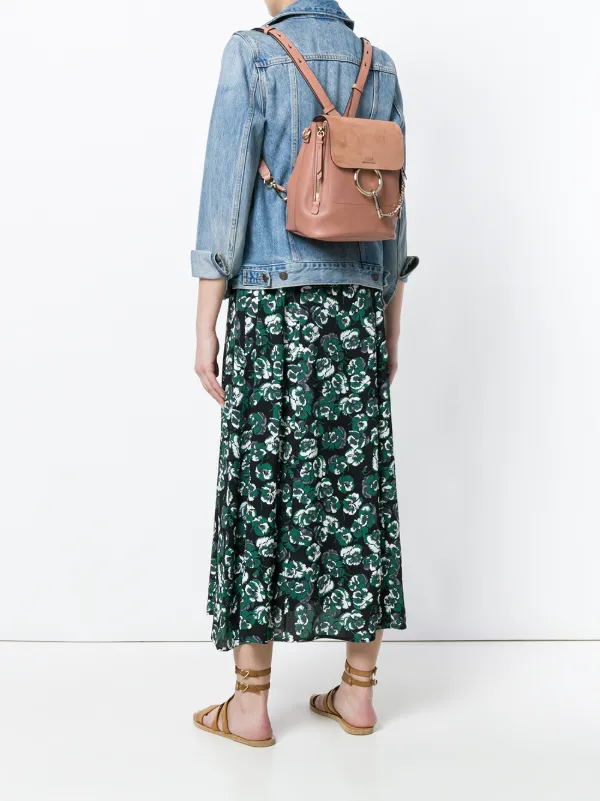 5. Gucci Flats
I want a pair of Gucci loafers in the blush pink color soooooo bad. They would go great in my wardrobe and would match a bunch of outfits that I have. I would literally wear them every day so I would get my moneys worth out of them. I am also looking for a pair of the Gucci Marmont blush pink pumps because they are just so cute and I would love to have them in my collection.
6. J'Adior Slingback Heels
These heels have been my latest obsession and I can't get over them. I love and want them in pretty much every single color and pattern. My husband hates them, but I personally love them and you have to dress for yourself and not others right?!?!
7. Saint Laurent Pumps in Green
I had my eye on a green suede pair of Saint Laurent heel for Christmas one year and I told my husband to get them for me. Well, he ended up not getting them because someone else bought them before he could and I have been upset about it ever since. I am still on the hunt and haven't another pair since.
Those are all my saved searches I currently have, but I am always adding new ones and deleting ones I am no longer interested in! I will do a blog post soon about tips and tricks for saving searches if that would interest you so let me know in the comments! Thank you so much for reading this post, I hope you enjoyed! Also, let me know in the comments what items you guys are on the hunt for!
XOXO, Cait