College and K-12 school is about to start very soon. I am still in college for those of you who didn't know so I am starting to prep for the items and clothing I will need for the upcoming school year. I love going to back to school shopping because it's so much to buy a bunch of new clothing that you are so excited to wear. You can buy trendy pieces to spice up your wardrobe, but also get a few new basics to make sure you are covered on a day-to-day basis. I thought I would share with you guys some of the MUST HAVE items that I will be shopping for for the upcoming school year! You could wear all these items even you weren't going back to school!
I will be breaking this up into a few different blog posts because otherwise, this blog post would be a million years long. Let's get into the first essential that is needed!!! This is also good info to know for reselling purposes to know what people are looking for within the Jeans category!
Jeans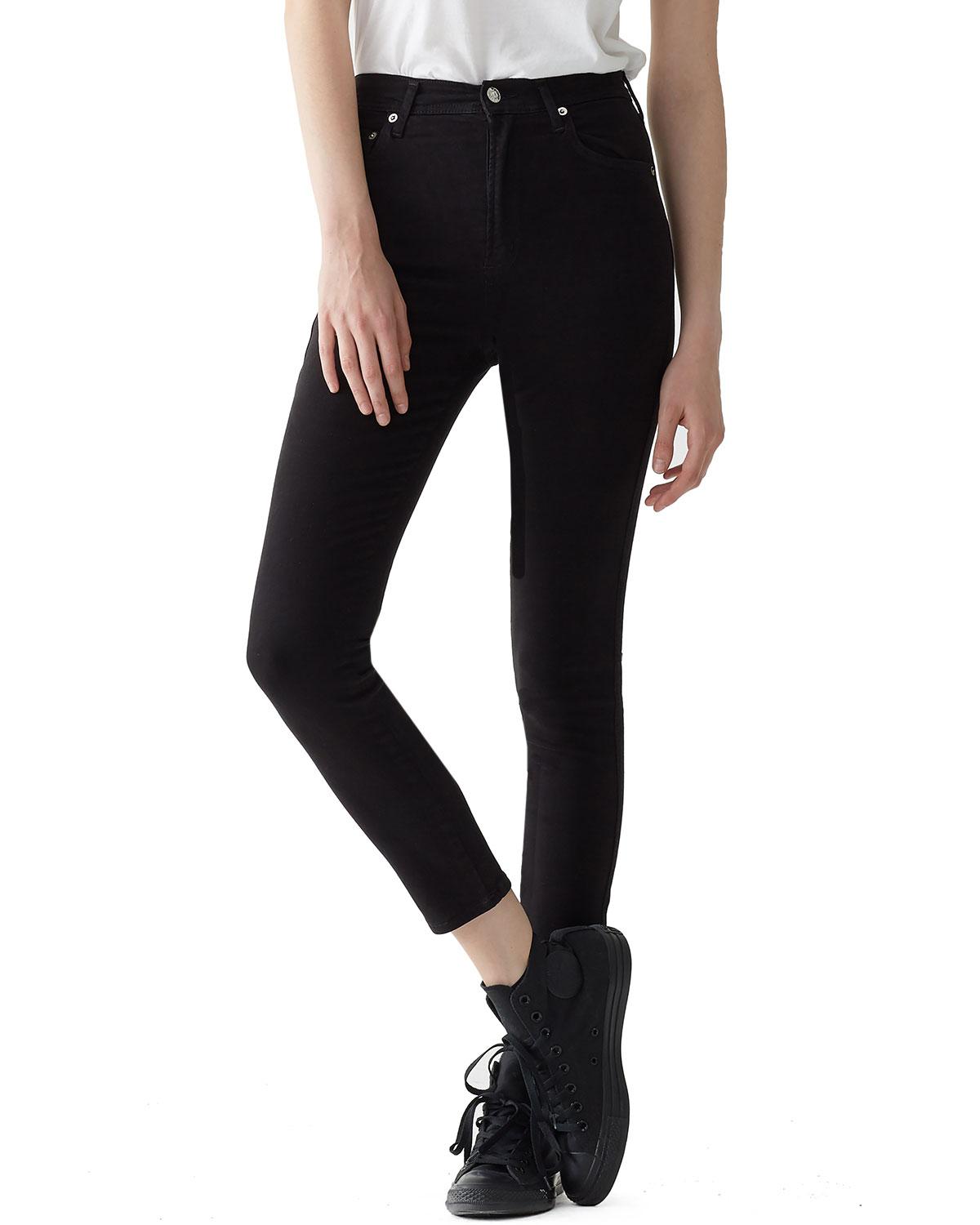 Everyone needs a good pair of black skinny jeans. Black goes with everything and it automatically makes your outfit look a little bit more professional. You could wear black jeans dressed up or down depending on what you need for that day at school. Have a presentation that you don't need to be too dressed up for? Wear these jeans with a pair of heels and a blazer. Just a casual every day at school? Wear these with some sneakers and a band tee or a sweatshirt. You can never go wrong with a pair of black jeans.
Who doesn't want a super fun pair of jeans in their closet? These are one of my top favorite pairs of jeans right now and I think I need them in my life ASAP. They are still on sale on the MOTHER website for $248 so if you are interested in these I would definitely go snatch them up. They are so cute and have the perfect amount of distressing on them.
A dark blue pair of jeans is a MUST HAVE for everyone's closets. You can throw these on and not even have to think about an outfit because everything matches. Throw on a t-shirt and a pair of sneakers and you are good to go and you look put together. This is a MUST.
Cropped flare jeans have really been coming back in style recently and although I don't personally like them on my body type I do think they are cute. I think trying out fun styles and trends like this is MUST HAVE so if you are interested in trying out this trend I definitely would for this upcoming Fall.
Another popular trend going on is having some sort of detail going on with the jeans. These jeans have a back pocket detail as well as the back logo detail. This adds something to your jeans and makes them stand out a little bit more. They also have a raw hem which hem detailing has also been really popular lately.
Popular Trends: Raw Hem, Step Hem, Pocket Detail, Distressing, Flare Jeans, Straight Jeans, Cropped Flare
Popular Jean Brands: AGOLDE, GRLFRND, Paige, Frame, Rag & Bone, MOTHER, Good American, Joe's Jeans, Levi's, McGuire
Recent Posts: 2019 Trends, Secondhand 2019 Trends
Thank you guys so much for reading this post! I hope you enjoyed it and you found a few pairs of jeans you want to add to your collection or you got some inspiration of what to look for in this upcoming Fall! I will see you in my next post!
XOXO, Cait