So I just posted a blog post all about the 2019 Fall and Winter trends we can expect to see (linked HERE). I did that post and then I had the idea to search all over Poshmark for secondhand items that you could snatch up for great prices that are cute and would be perfect pieces for you guys to ass to your closet. I hope you guys enjoy this post because I had so much fun putting it together!
1. Suits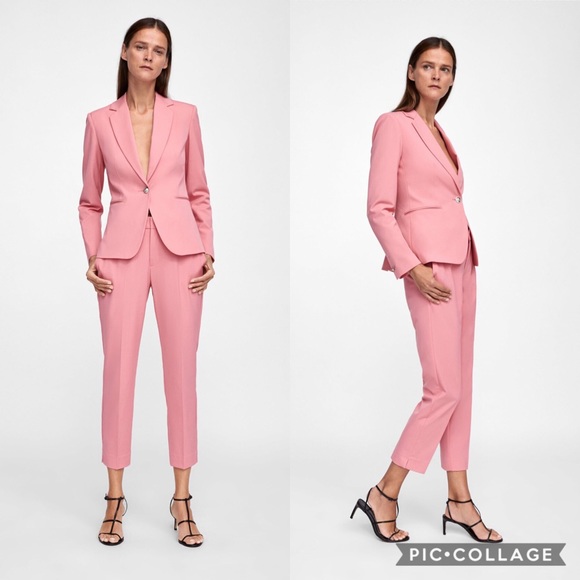 Suit sets are really popular now. Pretty much all sets are popular, but especially suit sets since they add a professional look to your outfit. These are great for work and you could even wear them to any event that you need to dress up for such as a baby shower, bridal shower, or rehearsal dinner.
This is a two-for-one suit set because lace is also a trend we will be seeing in Fall and Winter. This set is so cute because you could wear these pieces separately or together and they will look great either way.
2. Neon
Neon is a crazy and bright color, but an easy way to add it into your wardrobe is with a pair of shoes. You could wear these heels with an all-black outfit and maybe add a pair of neon yellow earrings and look amazing. Trends can be daunting sometimes, but you don't have to wear them over the top. Just add them in slowly piece-by-piece and it will seem way easier.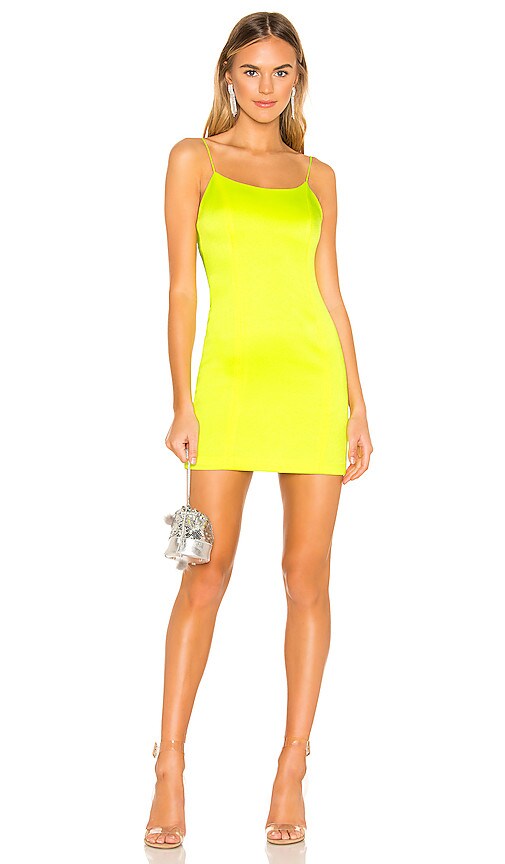 If you want to go crazy and add Neon into your life then this dress is for you! This would look beautiful on a Cabo vacation or just going out on the town with your girlfriends. This dress will make you stand out and I don't think your friends could lose you when you're wearing this dress.
Same dress as above except in pink and I am not sure which one I like better. They both are so cute and fit this trend perfectly!
3. Tweed
I wouldn't consider tweed a trend since it is a classic material that has been used forever by high-end designers such as Chanel, YSL, and Gucci. We will be seeing it much more than normal this upcoming season though and honestly, I couldn't be happier. I love tweed I think it elevates the outfit and makes you look more chic and elegant.
A tweed purse a simple way to incorporate this trend into your wardrobe. It is something you easily wear every day without it being super noticeable. If you are wanting to incorporate tweed into your wardrobe without going with something big like a blazer then a purse is the way to go!
I love this tweed skirt because of the leather that it has on it. The leather and the asymmetrical detail add an edgyier look to it which I think is a great twist. Tweed can make your outfit look "older" since it's a classier and more elegant style, but this adds a twist and makes it feel younger.
4. Floral
This is probably the most perfect floral dress for Fall and Winter. The dark colors, the velvet, and floral pattern are all perfect for the Fall months. Whenever I think of floral in these upcoming months I always envision darker colors of florals, darker fabric colors, and the florals to be darker. This matches all of the images I see in my mind.
These pants are a great statement piece for adding floral into your wardrobe. Most people already have some floral pieces in their closet because it is a classic fabric, but changing it up for Fall and Winter is essential to be on trend. These are perfect because they are a deeper color and the floral just feels like Fall since its smaller.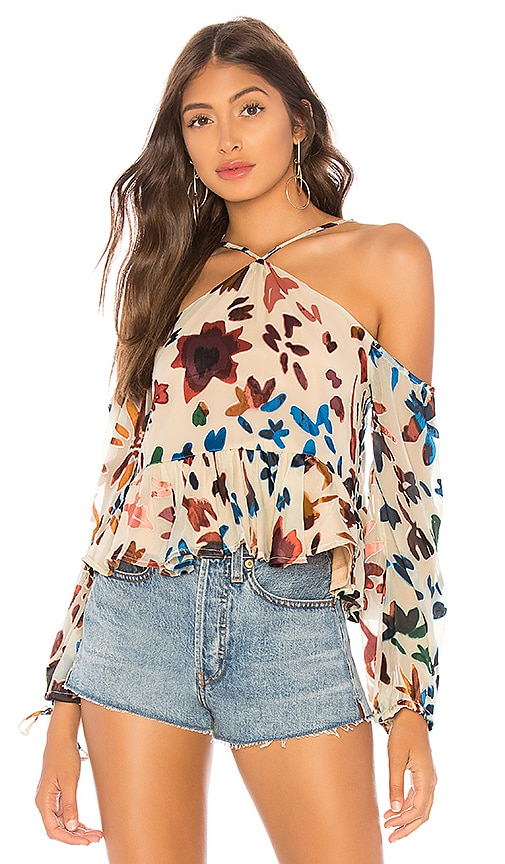 This top is absolutely PERFECT for a Fall floral top. This is so cute and the perfect amount of deeper florals and lighter colors to transition from Summer to Fall.
5. Leopard
Silk midi skirts are really in this upcoming Fall and Winter season. They remind me of the '90s almost, but I think they are really cute and it's super easy to throw an outfit together. You could dress these skirts up with a lace cami, blazer, and a pair of heels and be ready for a night out OR you could dress it down with a t-shirt, sneakers, and a denim jacket. Either way, these skirts are really popular and you should definitely have one in your closet whether it's a leopard one or not.
This would be more for the athleisure girls out there. This is a super cute crop top that you could easily bring leopard into your wardrobe with, but not have it be such a statement piece like the skirt above. This is a leopard, but it's not loud and other the top. This also doubles as a workout top and a just a regular t-shirt so you get a two-for-one.
This is a super-easy way to incorporate leopard into your wardrobe as well if you are on the fence about it. This is a classic style sweater from J.Crew that you easily wear to work and throw a blazer over it as well to not make the leopard so noticeable. You could also pair this with some ripped jeans, heeled booties, and some jewelry and be ready for a date night.
A super cute and simple way to add leopard to your wardrobe. It's not overpowering in any way and it's barely noticeable since it's on a tiny part of your shoe. These are really cute and who doesn't need a pair of rain boots?!
6. Metallic
This trend is a little loud and out there and can seem really daunting since it's not an everyday item you could wear. I think this trend is perfect for the Holiday's or even if you have a wedding to attend that is on New Year's Eve this trend would be perfect for that!
7. Lace
Lace is going to be huge. Lace is pretty much always in style, but for the Fall and Winter season, we will be seeing it a lot. This red dress is a deeper red which is perfect for Fall. This is also a floral lace which floral is another trend that we will be seeing for Fall so you would be killing 2 birds with 1 stone.
This dress was seen on PLL on Aria Montgomery and I think it is a perfect lace dress for Fall and Winter. It is classic and elegant. It will look great for any dressy event you have to attend and could also work for a date night!
8. Snake
This is similar to the leopard skirt that I posted up above. If you love the leopard skirt this skirt would also be a great addition that you could style very similarly. Animal print is always popular, but these upcoming months snake and leopard print are the most popular for these upcoming months.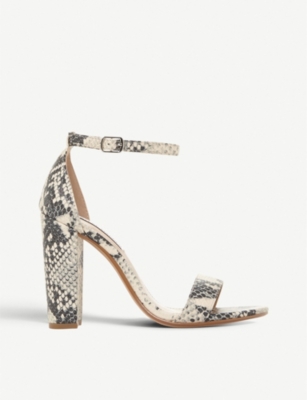 6.5 / 7 / 7.5 / 8 / 8 / 8.5 / 8.5 / 9 / 9.5 / 11
These Steve Madden snakeskin shoes would be an easy way to add snakeskin to your wardrobe. You could wear these with a pair of black jeans, a band tee, and a jean jacket and you would look amazing and very on trend! You don't have to wear trends in a bright and bold way in order to still be on trend.
I love the pink snakeskin! It adds a really feminine touch to this edgy trend. This is perfect for the rest of the summer months and transitioning into the Fall months. I think the snakeskin print is something a lot of people will be wearing so make sure to go snag something up before everyone else!
Thank you guys so much for reading this post! I hope you enjoyed it and found some cute secondhand items you would love to add to your closet that are trendy for this season or got some inspo! I will see you in my next post!
XOXO, Cait